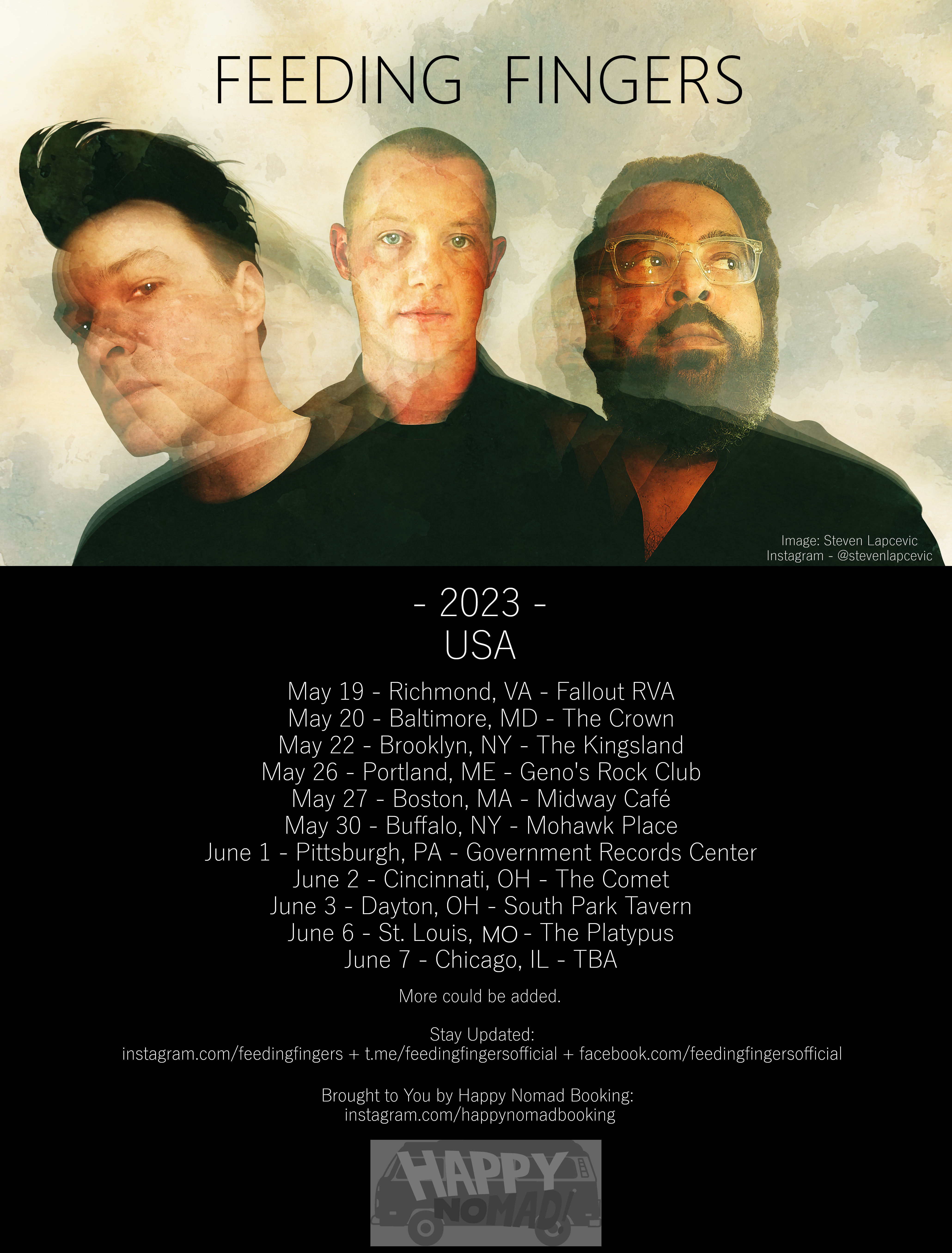 Feeding Fingers' 2023 USA Tour Schedule!
Other shows may still be added. Stay tuned!
-
Please send all press requests via email to: tephramedia@gmail.com
-
Bio.:
Feeding Fingers was formed in 2006 by Justin Curfman in the USA and re-located to the EU in 2010 (Germany & Italy) and has since evolved into an internationally connected project with intermittent members from the USA, Germany, Austria, Serbia and Italy. Feeding Fingers has toured N. America & Europe since 2006 with IAMX, David J. (Bauhaus, Love & Rockets), Nitzer Ebb & others, including two appearances on National Public Radio. The group has recorded 7 LPs, 1 EP and has composed music for the theatre in Italy (Napoli), film, TV, video games and more.
---
-
May 19 - Richmond, VA - Fallout RVA
May 20 - Baltimore, MD - The Crown
May 22 - Brooklyn, NY - The Kingsland
May 26 - Portland, ME - Geno's Rock Club
May 27 - Boston, MA - Midway Café
May 30 - Buffalo, NY - Mohawk Place
June 1 - Pittsburgh, PA - Government Records Center
June 2 - Cincinnati, OH - The Comet
June 3 - Dayton, OH, South Park Tavern
June 6 - St. Louis, MO - The Platypus
June 7 - Chicago, IL - TBA